Air filters for ventilation systems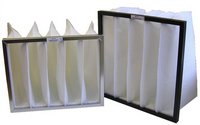 Pocket filters are used in the air ventilation and conditioning units for dust collection.

According to the special design, pocket filters have a very large surface area.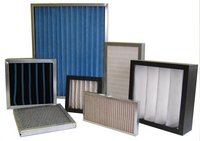 We offer different types of panel filters in a wide range of sizes.
Panel filters are made up with syntetic polyester media or glass fibre media and robust galvanized steel or plastic frame.

Efficiency - G 2 - F 7 class.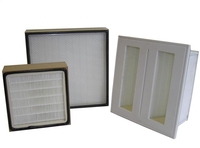 HEPA filters are designed to remove and capture airborne particles such as: bacteria, spores, pollen, viruses, radioactive and a variety of other undesirable contaminants.

HEPA filters are almost exclusively used in medical, labaratory and commercial applications where totally clean air environments are required for human health and safety.
Depanding on the requirements HEPA filters come with MDF, aliuminium or stainless steel frame.

HEPA and ULPA efficiency chart